Wire rope is a metal cable consisting of multiple strands of wire twisted into a helix around a core to form a very strong rope.
For long-term performance and reliability, wire ropes should be lubricated to provide corrosion protection to the exterior and wear protection on the interior as the wires/strands rub against each other. Wear protection is also important on the exterior as the rope moves along other components such as sheaves and drums. LubeCon and Castrol have developed durable yet flexible wire rope lubricants that will provide long-lasting wear and corrosion protection while resisting build-up.
Tribol WR 4600 is an oil-based lubricant specifically developed for wire ropes used in building elevators. It is formulated to allow fast evaporation and leaves an oil-based film that lubricates and provides corrosion protection to the elevator wire rope. The de-aromatized solvent evaporates, leaving a tenacious shear stable lubricating and protecting film. Tribol WR 4600 is applied to the wire rope as a clear colorless liquid.
Designed to provide both lubrication and corrosion protection to elevator wire ropes. Best applied by automatic lube system, with a standard paintbrush or using a paint roller and pan.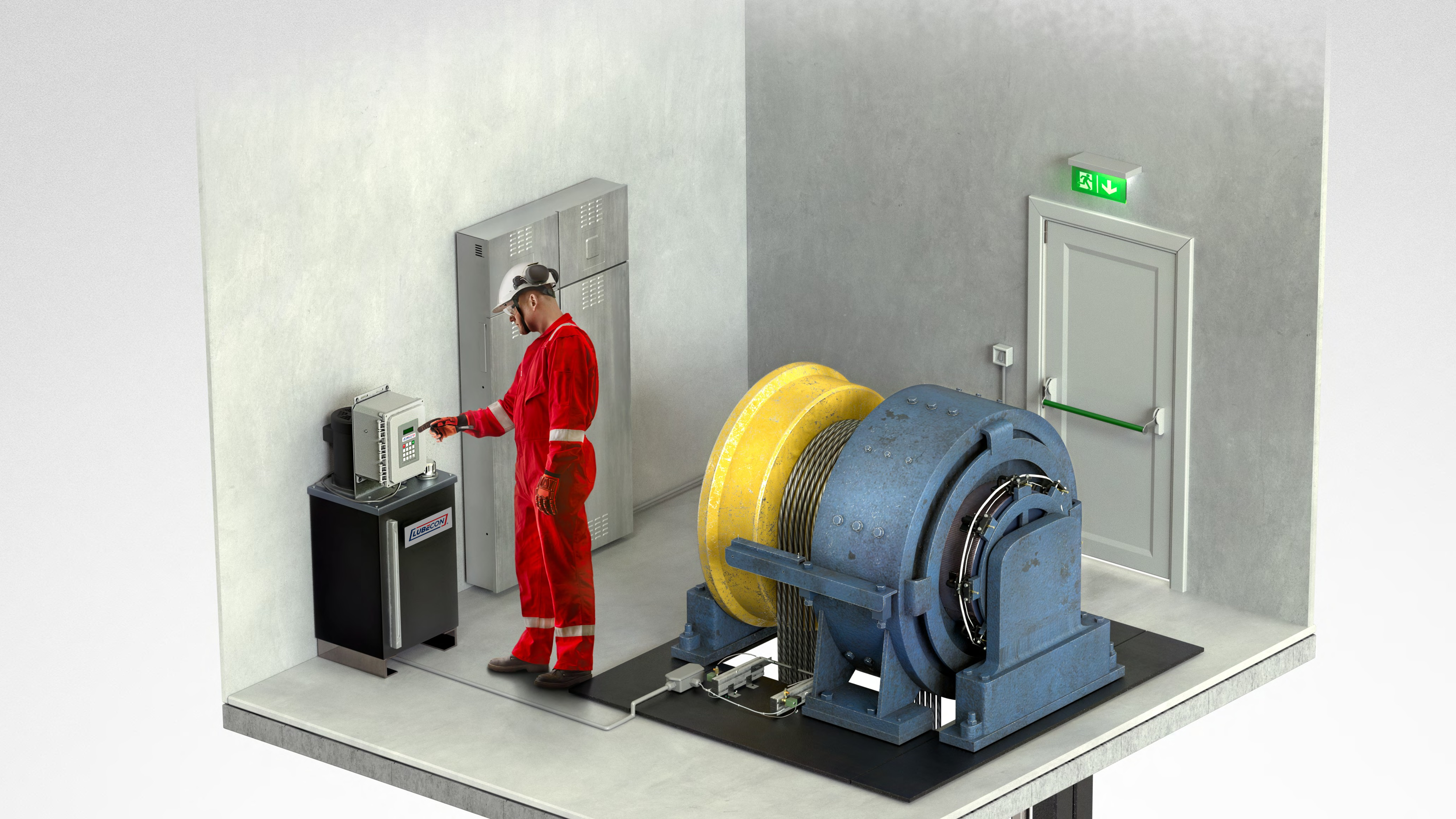 Wire Rope Lubricants Selection Chart
PRODUCT NAME
Application Type
Thickener
Base Oil Visc. @ 40C
Base Oil Type
Additives1
NLGI Grade
Solvent
4-Ball Weld

Wire Rope Lubricant

Tribol WR 4600
Wire Ropes
n/a
26 cSt
Mineral
AW / EP
n/a
Yes
n/a