ESCALATOR MAINTENANCE NOW COMES WITH LUBECON ENGINEERING
LubeCon understands the challenges you face with escalator maintenance. From labor and chain costs, to out-of-service time and passenger complaints, lubrication issues can be costly. Our automatic lubrication system developed and refined over many years in tough industrial environments paired with specialized Castrol lubricants, can greatly reduce some of your most common stressors. With reduced lubricant consumption and properly lubricated chains, you can improve uptime and employee and customer safety. Let us help you simplify your process.
Traditional maintenance dictates that lubricants be applied with a drip line, a brush, or manual applications. It's time to put your Walkman and parachute pants away… and go automated!
Install automated equipment to lubricate chains.
Set the programmable controller to apply the amount and cycles of lubricant needed.
Apply the highest quality chain lubricants in the world, extending the life of the chain while saving long-term maintenance costs.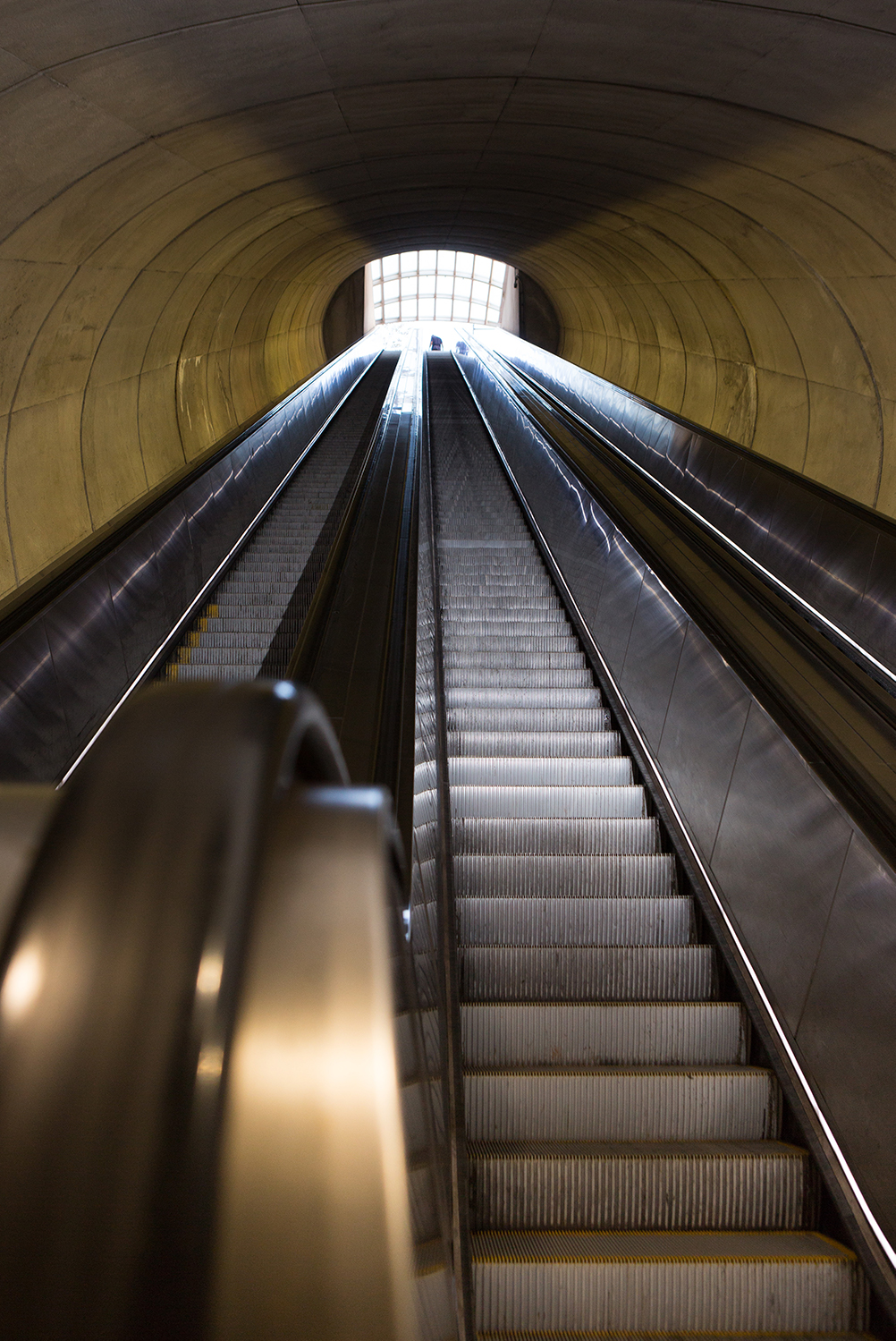 Fixing your Maintenance Challenges
To learn more about ways to save time and money on maintaining escalators, please select the button below.
THE LUBECON ENGINEERING SOLUTION TO ELEVATOR MAINTENANCE
Rope lubrication is a key part of proper elevator maintenance, yet one that is often neglected due to time constraints, dangers of manual lubrication, and the service downtime that's needed to carry out maintenance. The challenge for elevator owners is to ensure that maintenance won't ever be neglected again.
LubeCon has solved this major challenge by introducing automated lubrication to the elevator industry: with custom-fit and custom-mounted lubricators that are placed at pre-determined intervals along each wire rope. These combine with a centrally located reservoir to dispense precise micro ejections of dry-film lubricant at regular intervals, penetrating and protecting the rope's core.
Importantly, after the initial custom-fit installation, the need for car riding is virtually eliminated, as personnel can oversee lubrication through remote monitoring.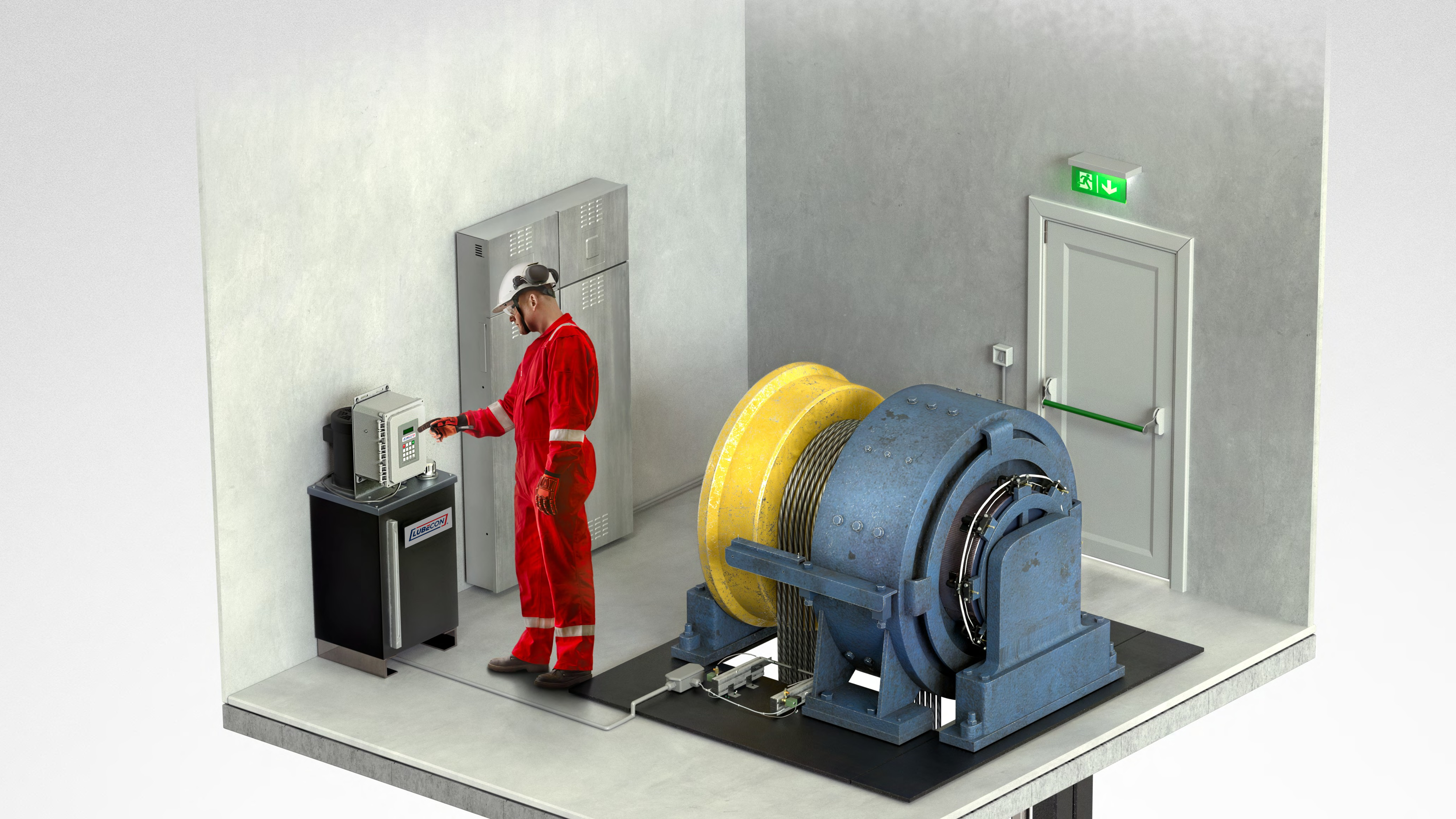 Current methods of elevator maintenance involving hoist-way entry aren't just dangerous, they are also expensive, and arduous manual lubrication checks can lead to downtime of up to 10 hours per elevator. 
LubeCon has the potential to increase safety and reduce your Total Cost of Ownership by fully automating the elevator lubrication process. Talk to one of our LubeCon experts today to discover the cost savings per elevator that a customized and automated installation could bring.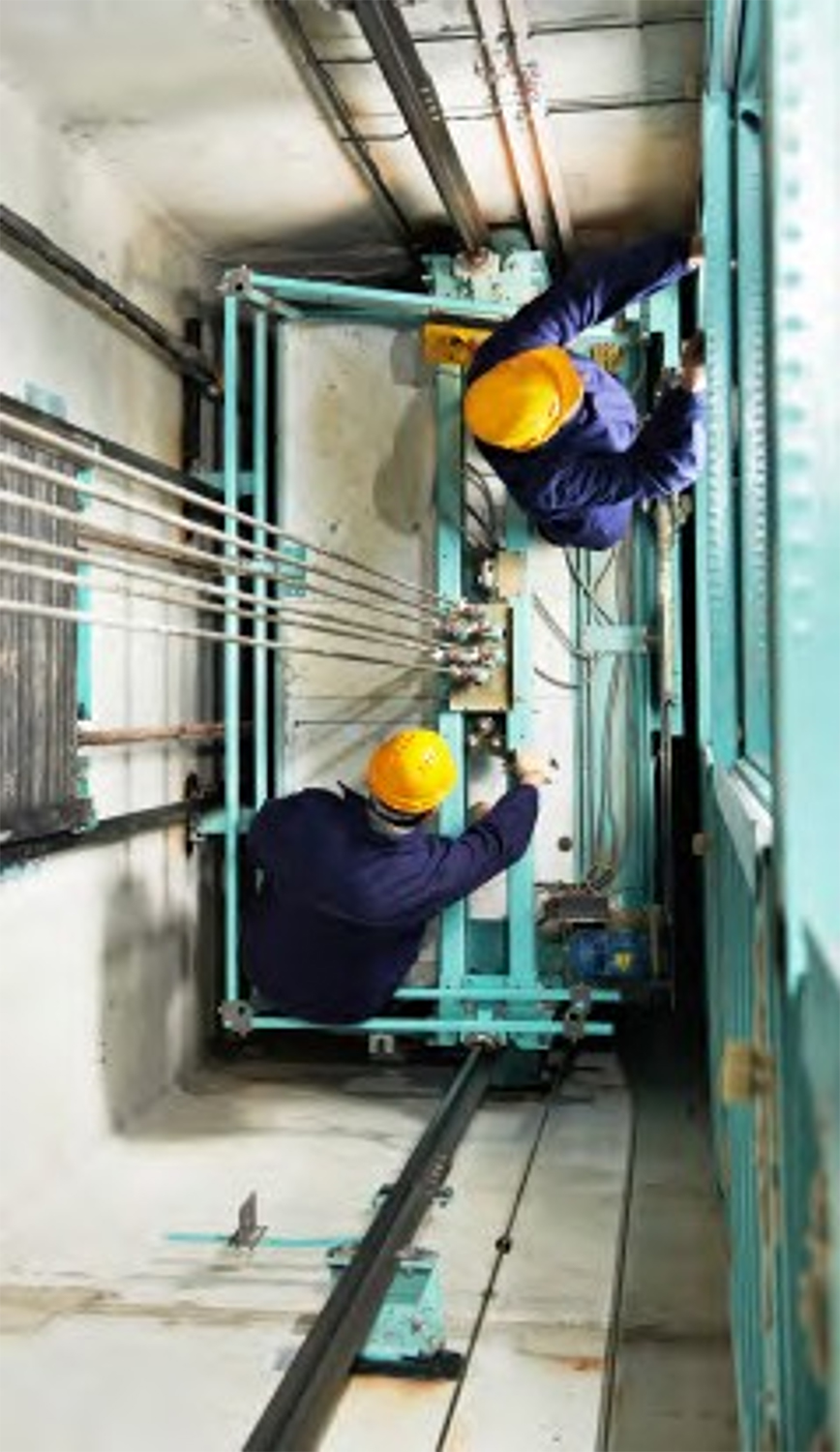 To learn more about ways to save time and money on maintaining elevator ropes, please select the button below.